BLOOD: LES FLEURS DU MAL US TOUR A TOTAL SUCCESS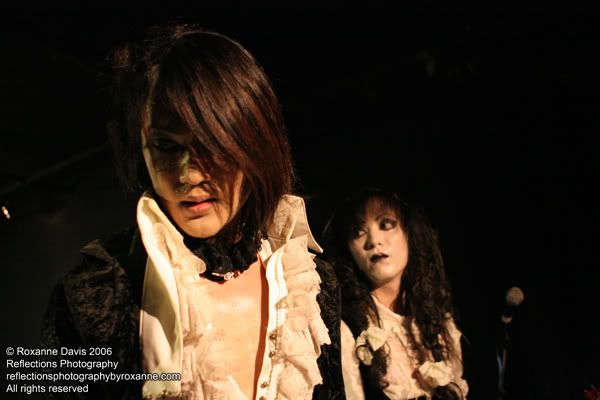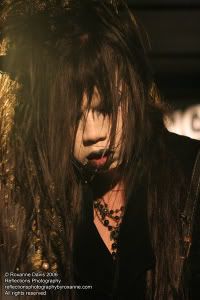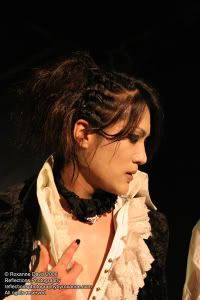 BLOOD's first true US tour and Tainted Reality's first produced tour, Les Fleurs Du Mal, has concluded and was an absolute success thanx to you, the fans!!! BLOOD played to packed concerts halls in LA and NYC, with people wanting to get in NYC even long after we sold out the venue! The Last Dance, Ghost Orgy, lo:lita, Secret Secret, and Annie's Grave all also did great jobs brining the masses to their feet, arousing nothing but cheers! BLOOD was hugely impressed with the turn out, and had the time of their lives as the crowd cheered them on during the show, and swarmed them afterwards to show their appreciation and get autographs! Infact, they are so pleased with the tour, and the fans, that they are already working with us to return to the United States for another tour!!!

With special thanx to Roxanne Davis, Kathy Chee of Purple Sky Magazine, and Alwin Mui, we will soon have hundreds of BLOOD concert photos! We will even upload some back stage ones taken by TR staff! Also, feel free to submit your own unique pics to TR, and we will put the in our BLOOD gallery as well! Any one get a pic of the band putting a pair of panties on my head in LA?

Special thanx go out to all of the opening bands, Purple Sky Magazing for all the help in NYC, and most of all you guys! This would never have been a success without you guys, and thanx to you, it was a near historic accomplishment! Not many times in the history of rock has an unsigned, foreign language band been able to pack concert halls on both coasts!

From the bottom of everyone's hearts here at Tainted Reality, thank you guys for making Les Fleurs Du Mal a huge success!

-Roger

Edit: And SPECIAL thanx goes out to all street team members in LA and NYC for packin' 'em in like sardines and sacrificing their own time to do so!